As not everyone can be together as a community still this year, on this page we are pleased to bring you a range of resources to complement your celebration and observance of the High Holy Days. Here you will find prayers and readings for both days of Rosh Hashanah and for Yom Kippur, as well as some amusing and meaningful High Holy Day stories by NEMS members.
Rosh Hashanah Message from Rabbi Zahavit:
---
1. ROSH HASHANAH
---
Click HERE to listen & watch prayers & readings for both days of Rosh Hashanah and hear the shofar being blown.
---
2. YOM KIPPUR
---
Click

HERE

to listen & watch prayers & readings for Yom Kippur.
NEMS Yom Kippur Appeal 2021 – presented by Yvonne Kashman
---
3. SUKKOT
---
Watch prayers for Sukkot, instructional video on how to prepare the Arba Minim and 'Speed Sukkah building'!

SUKKOT RESOURCES
led by Mark Carter
Hallel for Sukkot (Naomi Landon):

What is a Sukkah – Discussion with Masorti Rabbis Danny Newman & Oliver Joseph
---
High Holy Day Stories from the NEMS Community:
---
Click on the title to read each story from a NEMS member…
ROSH HASHANAH SEPHARDI STYLE …by Guy Sasson
YOM KIPPUR SEPHADI SYTLE …by Guy Sasson
YOM TOV ON SEA …by Ruth Adams
2001: NOT A SPACE ODYSSEY! …by Anne Luder
FROM US TO MASORTI …by Jacqui Federman
DECORUM IN SHUL …by Arthur Federman
FROM OAKS LANE TO WALTHAMSTOW & BACK …by Janet Kogan
NOT SO 'HAPPY' BIRTHDAY …by Danielle Sameuls
ROSH HASHANAH FAR AWAY FROM HOME …by Danielle Samuels
PROTECTED BY A NEW YEAR ANGEL LAST YEAR …by Rosalind Berzon
---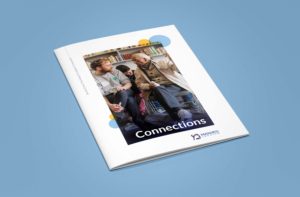 CONNECTIONS – A printed booklet produced for the chaggim by Masorti Judaism is now available to read online here.
It contains stories from Masorti members, reflecting on what connection to community and Judaism has meant throughout their lives. We hope their stories inspire you.
---